EDUCATE
RESEARCH
ACCELERATE
PARTICIPATE
We operate within a business ecosystem that facilitates the generation of value, knowledge, and strategic relationships. Strategy Innovation is keystone of a network of entrepreneurs, professionals, academics, policy makers and innovation experts who recognize the university as the ideal place to generate transformative ideas for the business world and the country-system.
The community of innovators gathers in a dedicated meeting place (SIH), in regularly scheduled events (SIF and SIW), and in strictly undisciplined training tracks (SIM) in the oldest city of the future (VeniSIA).
Our strategy is based on paradoxes, the only structures of thought that enable creative de-istruction. Paradox admits a counterintuitive logic within which contraposed tensions can coexist and be handled to best effect, triggering growth processes. The paradoxical approach, in fact, increases cognitive flexibility and enables the ability to govern the complete configuration of reality.
This is how one learns to promote strategic innovation, reconciling theory and practice, rationality and creativity. This is how one learns to preserve strategic coherence, balancing multiplicity and uniqueness, similarity and difference.
#Teaching
We transfer theoretical knowledge for the purpose of teaching,
that is, to imprint through sharing.
#Exercise
We generate practical experiences for the purpose of practicing, that is, shaping skills through application.
This is the strategy that
is the main vector for stimulating
transformative processes:
Spreading the culture
of innovation in companies.
STRATEGY
INNOVATION
MASTER
Since 2016, the Strategy Innovation Master has been operating in the area of "creative education," which aims at the creative disruption of established markets, industries and business models. SIM accepts indisciplinarity as its only rule: within it, one is transformed into a front-end innovation manager, to create and transmit a multi-perspective, original
and continuously evolving vision.
#Exploration
We are a scientific laboratory that fuses within it multiple disciplines for the development of exploration activities, i.e., aimed at the production of new knowledge.
#Exploitation
We are a consulting company that forges internally a unique methodology for the development of exploitation activities, that is, aimed at the exploitation of existing knowledge.
This is the strategy we use
to improve the performance of enterprises and
the quality of our methodology:
field experimentation
of the strategic tools we develop,
in a continuous link between action and research.
Since 2017, the Strategy Innovation Hub has constituted itself as a physical and virtual bridge between the academic and business worlds apt to foster the generation and sharing of new ideas to transform them into successful business models.
The Strategy Innovation Hub is a place that hosts entrepreneurs, managers, professionals, academics, researchers and students who want to build together the entrepreneurial, professional and social system of tomorrow. The Strategy Innovation office is located within the SIH.
#Radical
We stimulate radical innovation processes, enabling the discontinuity typical of business models of start-up companies.
#Incremental
We accompany incremental innovation processes, ensuring the continuity typical of the business models of established companies.
This is the strategy that enables us
to approach all kinds of businesses:
bring to start-ups the continuity
typical of established enterprises and
bring to established enterprises the discontinuity
ypical of start-up enterprises.
Venice
Sustainability
Innovation
Accelerator
Since 2020, VeniSIA has been an innovation accelerator on sustainability, based in Venice and geared towards the development of business ideas and technological solutions that can address climate change and other social sustainability challenges. VeniSIA's ultimate ambition is not to make an accelerator in Venice, but to make Venice an accelerator itself.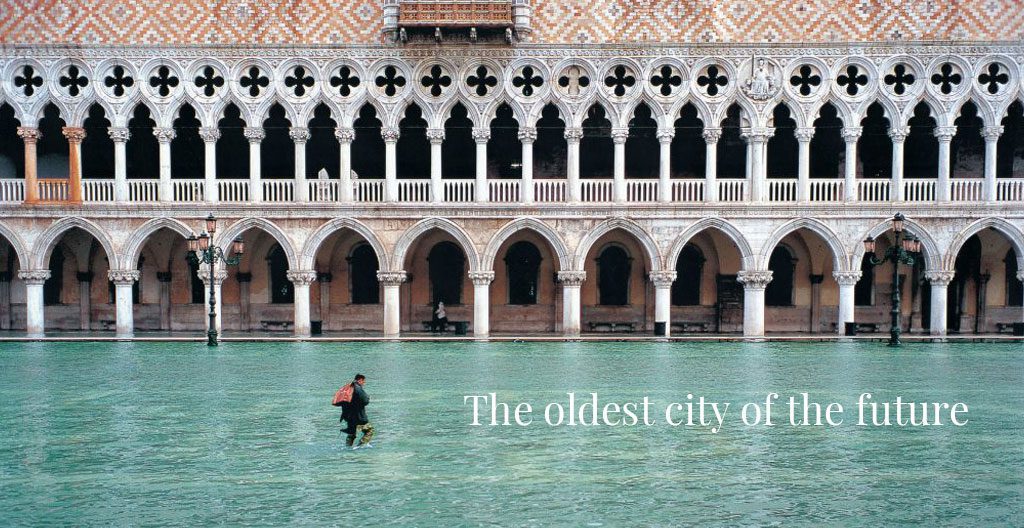 #Divergence
We stimulate creative divergence through "comparison by difference" with students and researchers in order to multiply the options generated by theory.
#Convergence
We enable rational convergence through "comparison by similarity" with entrepreneurs and managers, in order to select viable options in practice.
This is the strategy that allows us
to share goals
with our community and
build together the means to achieve them.
Participating is for us the only permissible routine:
innovation and change
need their own rituals.
STRATEGY
INNOVATION
FORUM
Since 2015, the Strategy Innovation Forum has annually fueled Italy's only think tank on the topic of strategic innovation. It involves entrepreneurs, managers, professionals, academics and policy makers to develop knowledge and relationships functional to the transformation of the business system, analyzing the impact on business models of specific innovations. Since the first edition, it has boasted the annual participation of more than 1,000 companies and a strong relationship with public and private institutional partners.
STRATEGY
INNOVATION
WORKSHOP
Since 2018 Strategy Innovation Workshops have been exclusive, dedicated events for the business community powered by SIH and SIF, focusing on specific strategic themesrelated to digitization and technology trends, market and socio-economic trends, corporate culture, cross-cultural innovation, social and environmental innovation, and 360° Sustainability.